Processing Method of PET
Views:149 Author:Site Editor Publish Time: 2020-01-09 Origin:Site
Polyester polyester is formed by the polycondensation of terephthalic acid and ethylene glycol, following the general law of linear polycondensation. For the production of polyester polyester, there have been developed two kinds of synthetic technologies: direct esterification and transesterification.
Direct esterification method
After the terephthalic acid purification technology is resolved, this is the preferred economic method. Terephthalic acid and excess ethylene glycol are first esterified to a low degree of polymerization (such as X = 1 to 4) at 200 °C, and then finally polycondensed to a high degree of polymerization at 280 °C For ester products (n = 100 ~ 200), this step is the same as indirect esterification.
As the degree of polycondensation reaction increases, the viscosity of the system increases. In engineering, it is more advantageous to carry out the polycondensation in two reactors. Pre-stage polycondensation: 270 °C, 2000 ~ 3300Pa. Final polycondensation at the rear: 280 ~ 285 ℃, 60 ~ 130Pa.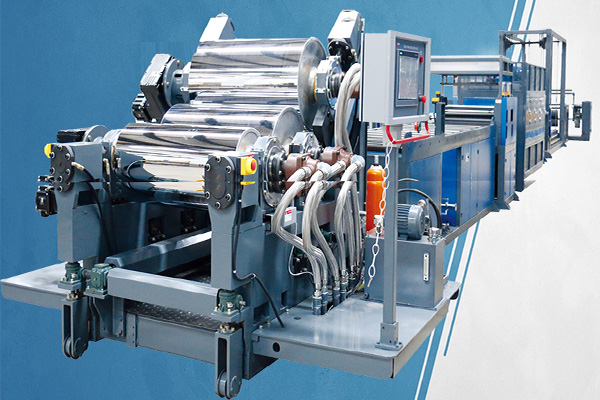 Transesterification method or indirect esterification method
This is a traditional production method, which consists of three steps: methylation, transesterification, and final polycondensation. The purpose of methylation is to facilitate the purification and purification of dimethyl terephthalate.
Transesterification reaction of dimethyl terephthalate and ethylene glycol (molar ratio of about 1: 2.4) at 190 ~ 200 °C using cadmium acetate and antimony trioxide as catalysts to form polyester oligomers. Methanol was distilled off to make transesterification sufficient.

Methyl esterification Terephthalic acid reacts with a slight excess of methanol and is first esterified into dimethyl terephthalate. Distill off the water, excess methanol, methyl benzoate and other low boiling materials, and then rectify to obtain pure dimethyl terephthalate.

The final polycondensation is at a temperature higher than the melting point of polyester, such as 283 °C, and antimony trioxide is used as a catalyst to self-polycondensate or transesterify ethylene terephthalate. By decompression and high temperature, the byproduct ethylene glycol is continuously distilled, And gradually increase the degree of polymerization.



In the methylation and transesterification stages, the ratio of equal groups is not considered. In the final polycondensation stage, according to the distillate amount of ethylene glycol, the ratio of the number of two groups is naturally adjusted, and the amount of other substances is gradually approached to slightly increase the ethylene glycol, block both ends of the molecule, and reach a predetermined degree of polymerization.