What Kinds of Plastic Sheets Are Commonly Used in Plastic Packaging?
Views:216 Author:Site Editor Publish Time: 2019-12-25 Origin:Site
Different types of plastic sheets are produced in the plastic sheet production line. These sheets are used for various reasons like the packaging. The price of each sheet is different, and it depends on the dimension and type of plastic.
If you are running a plastic sheet making company, then you have to purchase the extrusion machine. Make sure that this machine suits all your needs and wants. Moreover, you have to consider the plastic sheet extrusion machine price. Many manufacturers are offering top quality machines at affordable rates. Do some market research and buy this equipment from well-known sellers at a reasonable price.
What kinds of plastic sheets are commonly used in plastic packaging?
When it comes to the plastic packaging, then there are diverse plastic sheets you can use. Each sheet has its specifications and features. At the moment, we are going to tell you about the kinds of plastic sheets commonly used in plastic packaging.
This plastic sheet is used for those packaging items that require light protection. The packaging can either be opaque or translucent. These sheets are commonly used for the packaging of bleaches and detergents. Furthermore, HDPE is utilized in making plastic bags for carrying retail products and food. It can be recycled to produce new containers.
It is a long-lasting, strong, and transparent plastic sheet that is ideal for the packaging of beverages and food items. This plastic is recyclable. Every plastic sheet extrusion machine manufacturer can recycle it to produce new plastic containers.
It is a thin plastic sheet that is utilized to produce bags for bread and other bakery items. Many bakeries wrap up their items in these slim packaging bags to protect them from dirt and keep them fresh. The recycled LDPE is also used for the creation of garbage bags.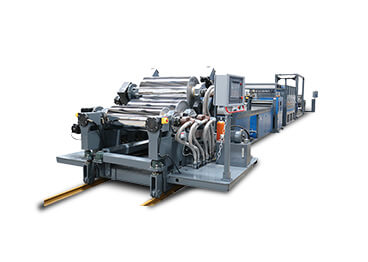 PVC is a strong material which is mostly used for the production of pipes and tube connectors. However, the companies are using PVC plastic sheets to produce clamshell and blister packaging. It is utilized in its elastic form to create heavy-duty packaging. When the elastic PVC is recycled, then it can be used for the packaging of building materials.
Polystyrene sheet is available in diverse sizes. It is used for the packaging of lightweight materials. Many food packaging companies are making use of it to produce containers. It can also be utilized for the packaging of cameras, electrical items, and plastic moldings.
When it comes to the rigid packaging, then the companies make use of polypropylene plastic sheet. It is used for the production of containers and bottles. These packaging containers and bottles are then used for automotive and food items. This plastic is also recyclable, yet its recyclable state cannot be used for the creation of packaging bags or containers.